Posted on May 19, 2015 by Patrick Sheegog
This is the first in a new series of customer stories that we'll be doing from time to time. Every accountant and business owner has a unique way of managing their books and so each of our customers has their own way of organizing their accounting data that we import. We hope these stories give you some perspective on how PennyPipe could help automate your reconciliation process.
Ben loves the ease of Stripe, but can't stand how it batches data into QBO as an accountant.
"I manage all accounting and finance functions for eight growing SaaS companies at Atlanta Ventures, most of which use Stripe as a payments processor. I love the ease of Stripe, but hate how difficult Stripe makes things from an accounting perspective."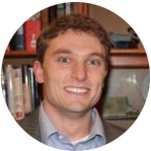 Why did you subscribe to PennyPipe?
"I subscribed to PennyPipe because it was the only solution I could find (and I've been searching hard) that easily and flawlessly integrated Stripe and Quickbooks to help me account for the transactions individually."
What do we do for you?
"I've built an integration in PennyPipe that separates the revenue and the Stripe fees on every single transaction. Now, instead of Stripe batching all my transactions, taking their fees out and depositing one lump amount into my bank account, I have the detail and accuracy on a transaction level at any point during the month."
How much time do we save you?
"For me it's not as much about time, but more about accuracy at any point during the month. Before, I could shortcut an adjusting entry at the end of the month to account for the fees, but my detail in the revenue account would look confusing and messy. Also, because QuickBooks Online can download bank transactions, the timing of when I booked revenue was related to when Stripe deposited money in our bank account. Because there was a one to two day delay at best, the revenue recognition was thrown off at the beginning and end of the month. With PennyPipe, the revenue is booked accurately on the exact day it occured!"
What can we do better?
"I'm still looking for that answer!"
Thanks to Ben for giving us better insight into why our customers enjoy PennyPipe. Our customers are the reason we exist, and we're always learning from their stories. Many of our features are because of their direct feedback and we're always ready to listen. If we're not doing something you need reach out to me at patrick@pennypipe.com or at (888) 404 2904.