Posted on May 15, 2015 by Patrick Sheegog
We've been so busy around here that we pushed our weekly update to a bi-weekly update!
Features:
- Xero now has the ability to split fees fees off of the charge. We will create two separate transactions: 1) the gross funds received and 2) the Stripe fee
- Square is now in open Beta. We welcome your feedback as we continue to refine our newest payment gateway integration!
Screenshot of your "pipe settings" page. Clicking on the highlighted check boxes will split your Xero fees out as separate bank transactions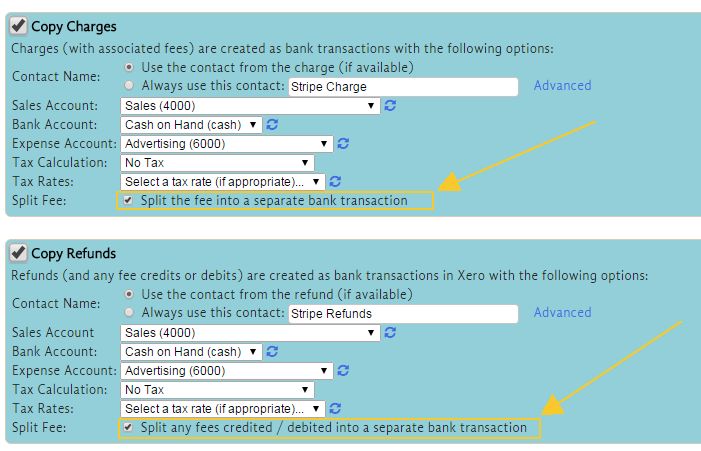 ​
Documentation:
- Updated support page with more information about how Xero handles charges, fees, and refunds.
Misc:
- Created our very own twitter handle @PennyPipe. Follow us for new services, new features, as well as some give-aways.