Posted on March 9, 2015 by Patrick Sheegog
So, you move a bunch of data with PennyPipe, how do you track down one transaction?
Edit: Note that this older post has screenshots with our previous branding, but is still very relevant and accurate!
The answer is our reporting system combined with one piece of data called the "charge ID". Here's how to find a specific transaction in QuickBooks Online that you're trying to track down.
Let's say John Doe made a purchase on 3/3. Our reporting system would show a charge on 3/3 as well as a fee. First click on the "1" representing the charge or fee.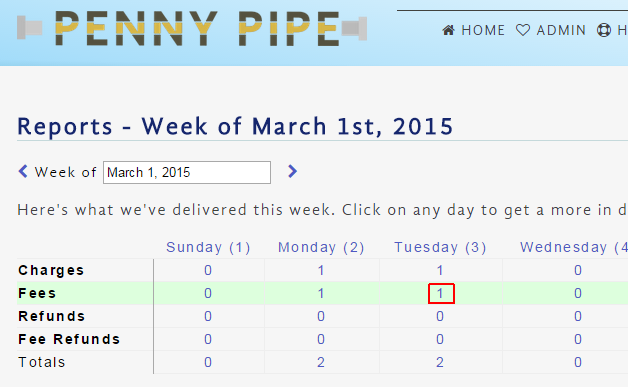 Then, click on the magnifying glass to get the details of that fee:

Now you'll then see the details of the fee, including, the charge ID.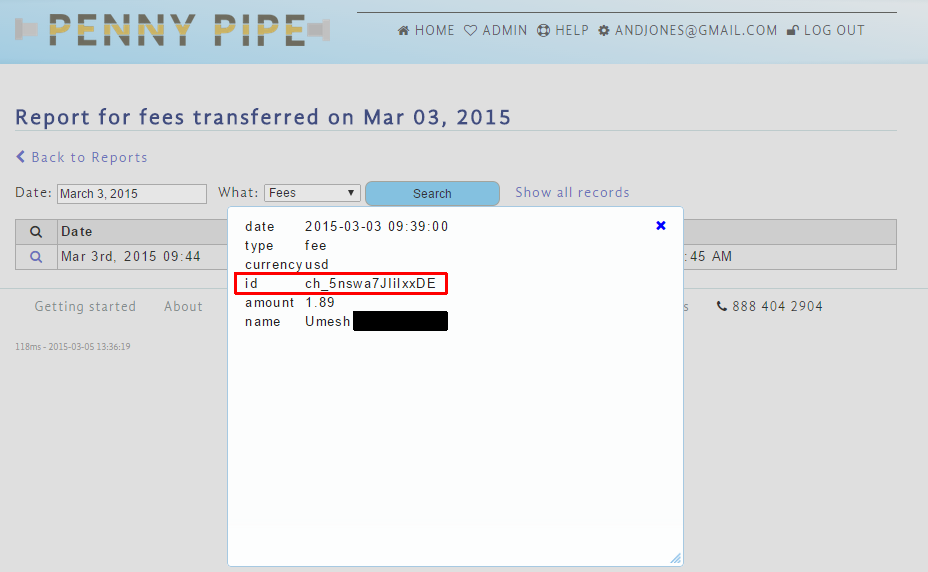 Now, open up QuickBooks Online. You'll find that the charge ID will show up in the description of the fee, charge, or refund in QuickBooks Online when you click on that specific transaction.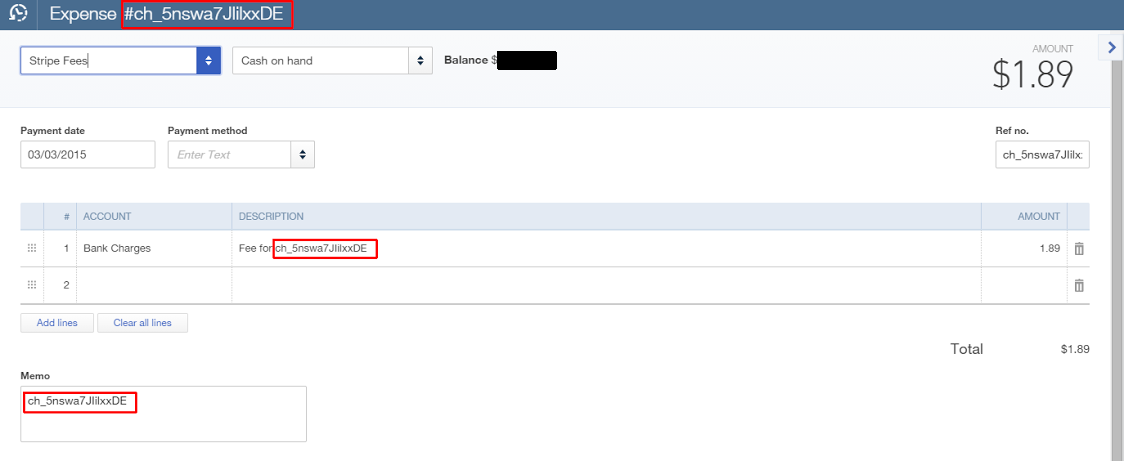 One final note. The charge ID will be the same for a fee and charge so that you can trace them down together. This is the same for refunds with a fee and charge. This should make your search for that needle in a haystack even easier. Is there another PennyPipe feature you'd like us to write about? If you ever need help finding specific transactions, or have questions about how the reporting system works you can contact us directly at support@pennypipe.com or give us a call at 888 404 2904.